With everything going digital, printed posters are getting more appealing than ever. They are special, classic, and available for everyone. The best thing about posters is that they are versatile and serve endless purposes from personal use and interior design to advertising, making announcements or educating people. Whatever the reason, posters are a powerful medium that instantly captures attention and causes a response. The greatest thing about posters is that, when designed well, they can communicate their main message without a verbal explanation. With this in mind, today we've collected 60+ really good poster examples to inspire your next design.
60+ Really Good Poster Examples Overview:
Sometimes I have chosen to see films just by their posters.

Jean-Paul Gaultier
Infographic Posters
Starting with the first collection, let's look at some beautiful data visualization designed specifically for infographic posters. Such posters aim to present data and knowledge in a clear and appealing way and the creative designers whose work we found managed to do it flawlessly.
By the way, if you're looking to create your own infographic posters, we recommend checking out this
collection
of 500 infographic templates.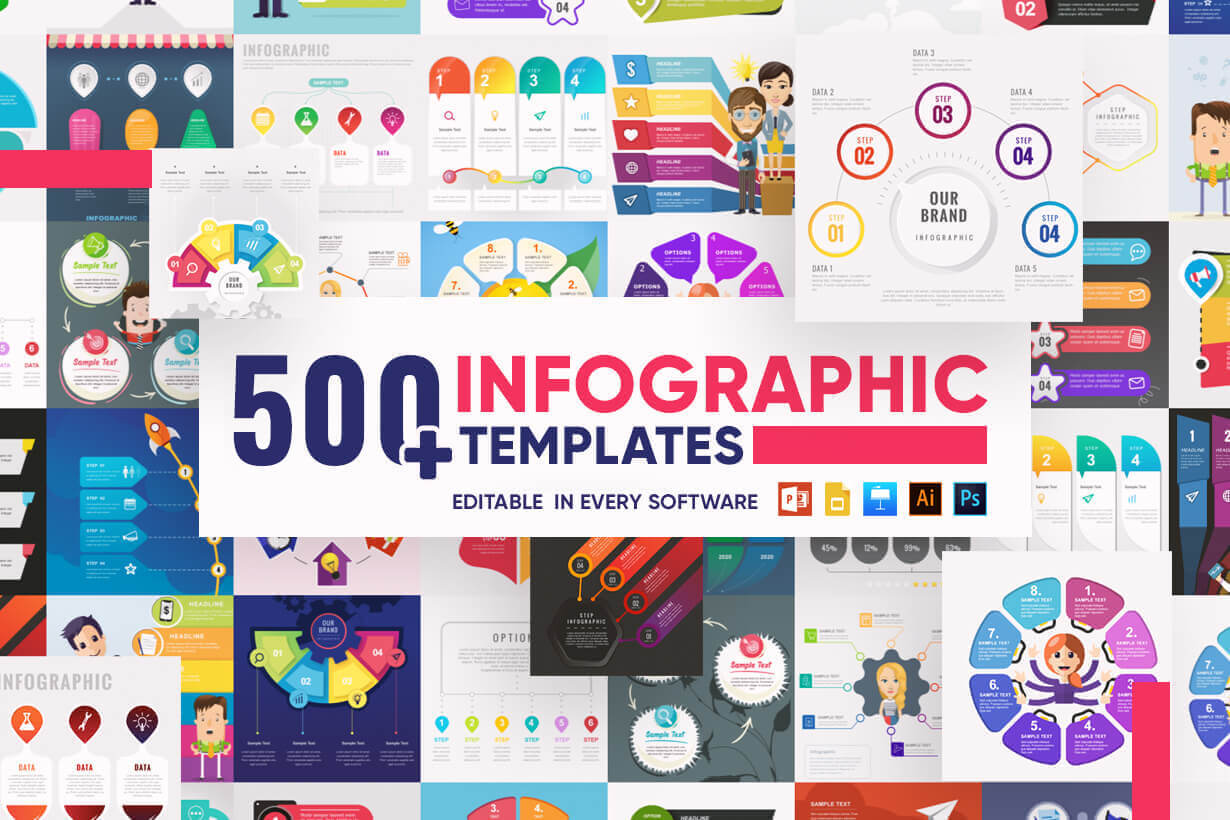 Scientific Poster Examples
Similar to infographic posters, and often using data visualization elements as well, scientific posters are a unique way of scientific presentation that aims to communicate scientific data in a concise and simple form. In addition, the posters do that in a way that will interest the audience provide them with a clear message that they can understand quickly through scanning the presentation. The following scientific posters achieve this through a good mix of layout, fonts, color, and content.
Academic Posters
Effective academic posters manage to balance information and layout through illustrations and infographics. Often academic posters are a great way for beginners presenters to introduce their work to other students or their teachers. In this section, we'll have a look at some really good poster examples designed for academic purposes.
Medical Poster Examples
To make a good poster that displays medical research, medication or a certain disease can be a daunting task as it takes a lot of organizing heavy data into a visual presentation. In this section, we collected different types of medical posters, from ones with a simple message, to posters that fit the entire research.
Movie Poster Examples
Movies are a completely different matter. If there's an industry that can't go without promotional posters, it's the movie industry. The four-step formula of attention, interest, desire, and action is the core foundation of a successful movie advertising campaign and posters are a huge part of it. There are different techniques designers for movie posters achieve that: through showing without telling; through appeal relying on famous actors; with consistent style or recognizability. here we collected alternative posters for famous movies made by creative designers from all over the web.
Propaganda Poster Examples
Of course, here we talk about posters designed to mimic propaganda posters from the XX century. Many designers use these specific aesthetics to convey the deeper meaning of oppression, struggle, and corruption especially for SciFi dystopian storylines for movie posters, book covers and etc. These posters also often mean to ridicule real-life events and expose them as something sinister that threatens freedom. In this section, we will look at some propaganda-style posters for famous movies with fitting plots, and other campaigns.
Conference Posters
Good conference posters tend to present the topic for the viewer to read in under 5 minutes, no matter the complexity. For this section, we've gathered two types of conference posters: ones that make a quick presentation of the topics that will be discussed during the conference, and ones that serve as even promotion.
Event Posters
When promoting an event, you need to make sure your poster will instantly grab attention. Such posters usually have interesting background images, large and bold fonts with embellishments, instantly accessible info about the date, time, and location of the event, and a simple call to action. Let's look at some creative examples.
Spectacular visuals that give an instant in-depth look for the viewers to read the content: this is a must for any marketing campaign posters. For this section, we collected concepts for promotional and advertising posters for inspiration.
Campaign Posters
This type of poster means to inspire action through strong messages embedded in even stronger visuals. Whether we're talking about political campaigns or ones related to saving the environment or inspiring a healthier lifestyle, campaign posters should speak of impact.
Typography Posters
These posters heavily rely on typography and variety. It's probably the hardest design to achieve as choosing the right typography to create visually interesting messages can often backfire into a bad reading experience. Here we collected a couple of typography posters that stay on the edge, keeping the balance between visual story and readability.
Other Poster Examples
There is no limit to what you can turn into a poster as long as it has a simple and clear presentation enhanced with good visuals. This is why, in this last section, we included other poster examples such as the Riso print manual, calendar, inspirational posters, and more.
That's it!tas
Good poster design can achieve both getting their message across and making it memorable. We hope you enjoyed these 60+ really good poster examples on different topics and feel inspired to create even better ones.
In the meantime, why not take a look at the related articles to get some more inspiration or grab a couple of freebies:
Share this article