Do you know what will always make a strong and lasting impression? Cartoons! That's right, we all have the inner child that gets excited every time they view some cool colorful cartoons and there is no force in the universe that will convince me otherwise. With that being said, when it comes to personal branding or presenting your business, mascots and cartoon characters have a special place in the audience's heart. If my math was correct, a fun business card cartoon will put a smile on everyone's face and convert them into potential clients.
With no further ado, let's jump right in and enjoy a collection of 60 business card cartoon examples that I hand-picked with the sole purpose of making you smile. All these creative designs by creatives from all over the globe will surely inspire you and get you in the mood to craft your own cartoon business cards.
"Grown ups' could learn a lesson from watching cartoons."
― James Jean-Pierre
Business Card Cartoon Cool Fact #1: Business Cards Don't Have to be Boring
Although their main purpose is to contain your business information and contacts, they could also break the ice with some creativity and fun. A well-designed business card will always give a smile and receive compliments in return.
OH NOES! Business card concept by Trenchmaker.
Re-branding business card presentation by Maria Suarez Inclan.
Personal branding business card design by Macks S.C. Lazo.
Personal presentation business card design by Katherine Williams.
Business Card Cartoon Cool Fact #2: Cartoons Aren't Unprofessional
Ultimately it depends on your target audience and the type of field you work in. But let's face it, a layer or a financial expert would rarely click to read an article about business card cartoons in the first place. They want to appear more formal, corporate, and too serious since the field they work in requires security rather than creativity. However, this doesn't mean that business card cartoons are unprofessional. Just the opposite. For creative industries, fields that work with children and commerce, cartoon business cards convey quirkiness, creativity, imagination, innovation, and thinking outside of the box.
In most of these hand-picked examples, you'll notice that the business cards belong to illustrators, graphic designers, photographers, barbers, game studios, pet shops, baby shops, food shops, and even teachers.
Business card design by Kalina Ilieva.
Cartoon business cards Etsy collection by Rahsham.
Bambina business card design by Ahcène Bouazza.
Cute business card for Baby Bliss by Sabiqa Nasir.
Business Card Cartoon Cool Fact #3: The Back is More Important than You Think
With business cards in general, if the back of the card has a color instead of being plain boring white, it gets 1000% less chance of not getting thrown away. For a creative cartoon business card, some designers take this approach a little further: they feature an illustration with the name on the front and the contacts on the back.
The (dead but) famous business card concept by Aziza Lo.
English teacher for kids business card design by Aya Elwakeel.
Cute puppy business card design by Tamanna Mim.
Business Card Cartoon Cool Fact #4: They have a direct impact on people's impressions of your work
Most people equate a company or person with the quality of their cards. This means the type and quality of your cartoon as well as the material it was printed on will play a huge role in your presentation. According to a report from Statistic Brain Research Institute, 39% of people would choose not to do business with a company if they had a "cheap-looking" business card.
Handdrawn cartoon personal branding business card template design by BSGStudio.
Cartoon card back illustration by Leila Haley.
Nature's Fridge business card concepts by Rachel Burn.
Animal shelter business card design by Jawanza Johnson.
Business Card Cartoon Cool Fact #5: Be Responsible!
Aside from designing awesome cartoon business cards, consider using recycling materials to print them on. As many business cards will inevitably get thrown away, making sure your card is reusable gives out a positive image of your brand. This says that you are responsible and care about the environment.
Back of a business card illustration by Ashley Vance.
Personal business card illustration by Nicole Goux.
Cartoon card design by Robel Ghebrezghi Michial.
Business Card Cartoon Cool Fact #6: Go Wild with the Fonts
The three most commonly used types of fonts for printing business cards remain Arial, Helvetica, and Times New Roman. For creative cartoon business card designs, however, go beyond the norm and choose something out of the box to suit your style. Why not a futuristic font if you represent the tech field? Of course, the basic rules for pairing and readability remain the same here as well.
You might want to check out the most popular free fonts or 2020s best free fonts for your designs.
Cartoon card for a flower shop by Freepik.
Hand-drawn business card concept by Freepik.
That's it!
I hope you enjoyed these hand-picked business card cartoon examples. If there's anything we could learn from this collection is that cartoons are amazing and leave a memorable impression. Depending on your business or personal project, you can too take advantage of the endless possibilities of cartoons and unleash your creative mind.
In the meantime, why not take a look at the related articles to get some more inspiration or grab a couple of freebies:
Or you can jump straight into this mega inspiration article-collection of 100+ Really Good Character Design Examples Proving that Everything Can Become a Character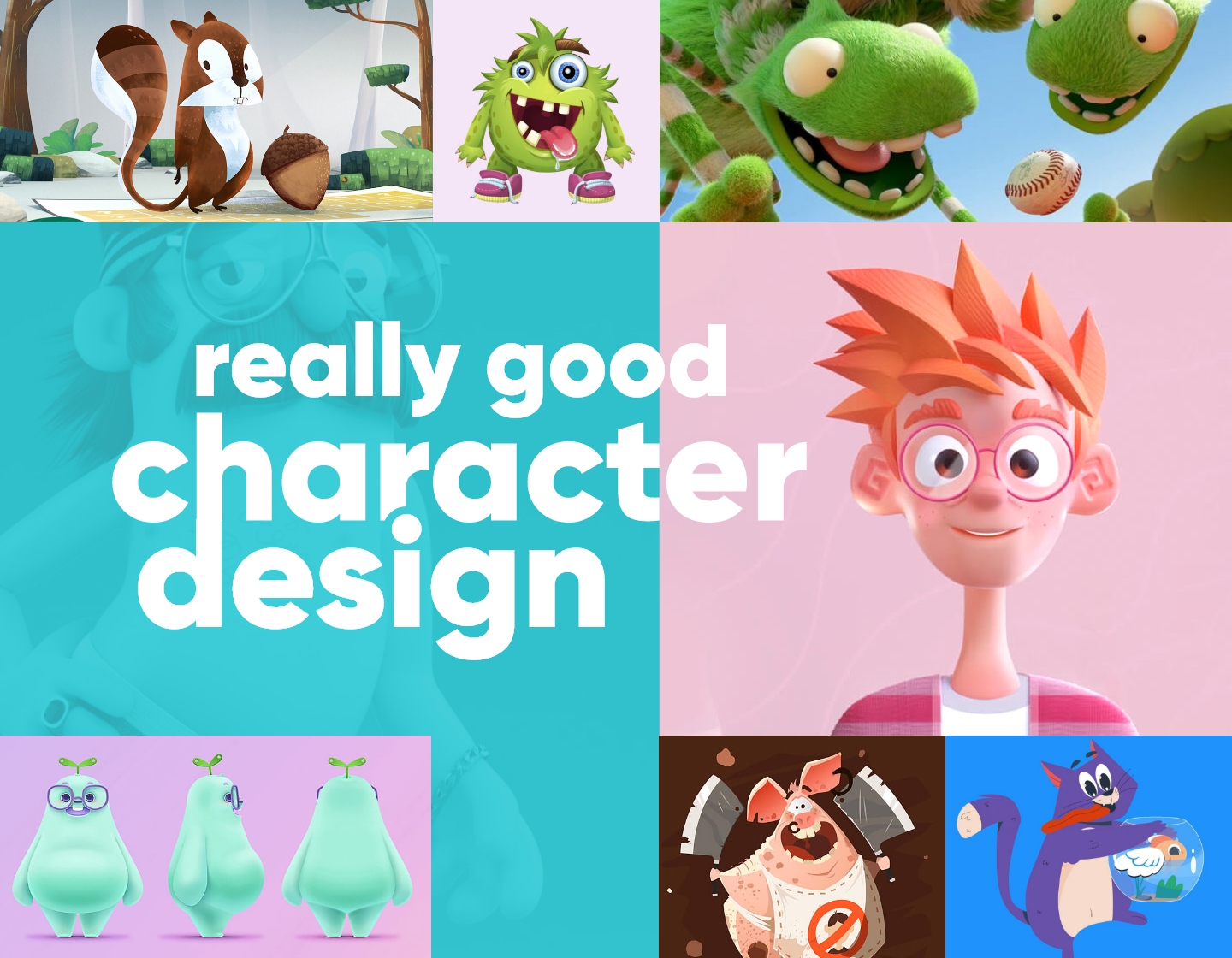 Share this article